Comprehensive Lawn Care, Landscaping & Hardscaping Services in Santa Teresa, NM
We offer services like lawn fertilization, rock installation, lawn mowing, and more.
Santa Teresa, NM, is located in Dona Ana County and has a population of over 6,500. The town is part of the Las Cruces metropolitan area, and it's home to the Santa Teresa Port of Entry. It offers easy and quick access to the urban areas of Las Cruces, NM, and El Paso, TX. The War Eagles Air Museum is also situated in Santa Teresa and features one of the biggest historic aircraft collections in the Southwest. If you're a thrill seeker looking for some adventure, then you can check out Sun City Skydive.
We're proud to provide our comprehensive lawn care, landscaping, and hardscaping services to residential and commercial property owners, as well as HOAs, in Santa Teresa, NM, and the surrounding locations. We offer services like lawn fertilization, rock installation, mowing, and more. Give us a call at (575) 652-3605 to sign up today.
---
Keep Your Lawn Healthy & Strong With Our Lawn Care Services
If you want to achieve the lawn of your dreams, you've come to the right place! Here at Extreme Landscaping, we offer several comprehensive lawn care services to ensure it grows green, healthy, and strong. Our fertilization and weed control programs will get vital nutrients to your grass while keeping pesky, harmful weeds away. We can perform our aeration service to loosen up compacted soil so that the roots of your grass have better access to water, sunlight, air, and nutrients. Our overseeding service is paired with aeration and helps fill in the patchy, bare spots on your lawn with healthy, strong grass. We can apply our lawn disease control treatments to get rid of summer patch, brown patch, and more. Our grub control service includes one or two treatments to keep these root-feeding insects at bay.
If you want a low-maintenance alternative to real grass, then take advantage of our artificial turf installation service!
---
Maintain Your Yard With Our Landscaping Services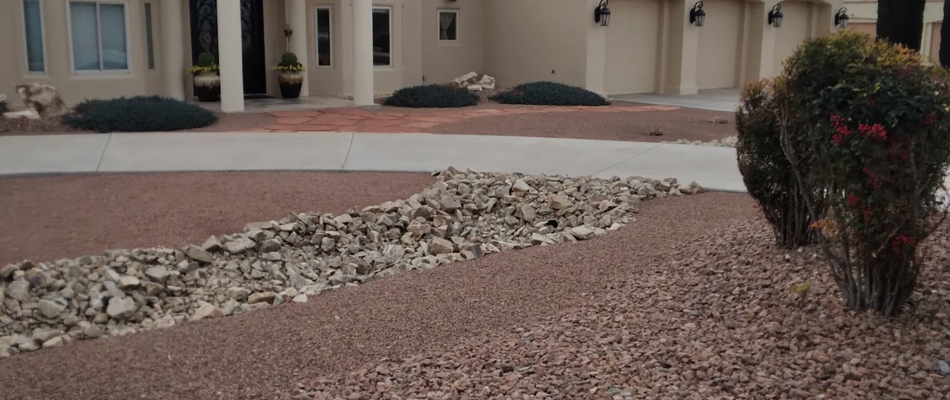 Our team will make sure you have the best-looking property on the block with our landscaping services! We can come to mow your lawn weekly or bi-weekly with our lawn mowing service so it's beautiful and manicured. Our sod installation service will give you an "instant lawn," or we can help you grow new grass with our new lawn seeding service. With our plantings and softscapes service, we can install new or remodel existing landscape beds. We can install rock ground coverings in your landscape beds or replace your grass as part of our rock installation service. We offer fertilization and disease and insect control treatments for your shrubs, and with our trimming and pruning service, we'll ensure they stay in tip-top condition. We offer our leaf removal service to get rid of leaf piles, and we can spruce up your property with our yard cleanup service. If pesky weeds pop up in your landscape beds, we offer our landscape bed weed control service to get rid of them.
We offer several drainage solutions to redirect standing water and ensure that your property doesn't flood.
---
Our hardscape installation services will bring your property to the next level.
Hardscape features are a great way to liven up any property here in Santa Teresa, NM. We offer a wide variety of hardscape installation services to bring your property to the next level. Our team can install a new patio where you and your loved ones can gather outside. Our seating wall installation service will provide durable seating to enjoy the outdoors. If you're looking for a fire feature to enhance your outdoor space, we offer both fire pit and outdoor fireplace installation services. We can also install a landscape lighting system so you can enjoy the outdoors even when the sun goes down.
---
Our Irrigation Services Ensure Your Lawn & Landscape Gets All the Water They Need to Thrive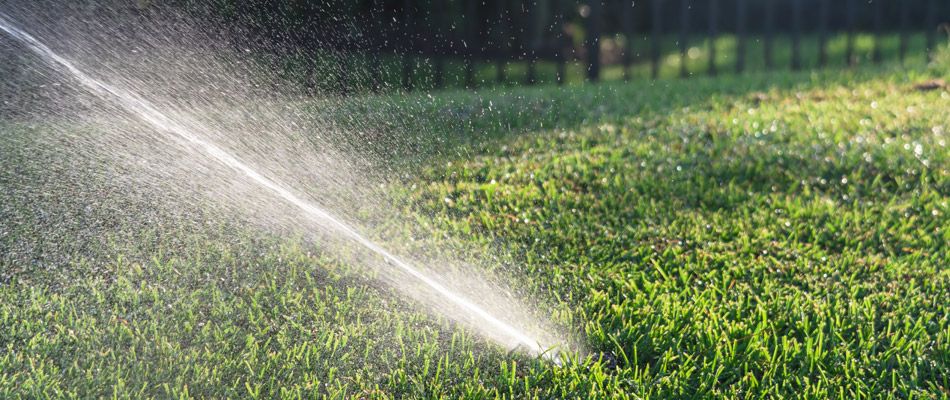 We are your one-stop shop for all your irrigation needs so you can make sure your lawn and landscape get the hydration they need to thrive. With our irrigation installation service, we can install either a drip or sprinkler system. If your system breaks or malfunctions, we've got you covered with our repair service. When the winter rolls around, we can safely turn off your system with our irrigation winterization service. Then, we can get it back up and running again in the spring with our startup service.
---
Call us today to sign up for our lawn care, landscaping, and hardscaping services!
Here at Extreme Landscaping, our wide variety of lawn care, landscaping, hardscaping, and irrigation services will make sure your property is in tip-top shape all year long. We proudly offer our services to homes, businesses, and HOAs in Santa Teresa, NM. Call us today at (575) 652-3605 to sign up!