Professional Lawn & Landscaping Services in Anthony, TX
Our crew has been providing top-quality services since 2013!
Anthony, TX, is a city located on the Rio Grande River and home to around 3,600 people. This small community offers its residents a peaceful environment where they can settle down and enjoy the beautiful natural scenery. If you're looking for things to do in this area, there are a bunch of options for you to choose from. You can ride waterslides at Wet 'N' Wild Waterworld, grab something to eat at Rollin' Smoke BBQ, or visit Ernie Rascon Memorial Park, just to name a few things.
Here at Extreme Landscaping, we provide top-of-the-line lawn and landscaping services for residential and commercial properties, as well as HOAs, in Anthony, TX. Since 2013, our crew has consistently delivered exceptional results to our clients. Give us a call today at (575) 652-3605 to schedule any of our services.
---
Keep Your Lawn Healthy With Our Lawn Care Services
Your lawn requires routine care so it stays strong and healthy throughout the year. Here at Extreme Landscaping, we offer reliable lawn care services designed to keep your grass in tip-top condition. We offer lawn fertilization and weed control treatments to provide your lawn with plenty of nutrients while keeping weeds away.
If your soil is compacted, we can help loosen it with our aeration service. Loosening the soil improves nutrient access to the roots of your grass, allowing them to absorb more vital resources. You can also pair our overseeding service with aeration to improve the overall density of your turf! Check out all the lawn care services we offer to property owners in Anthony, TX:
---
Our Lawn Maintenance & Landscaping Services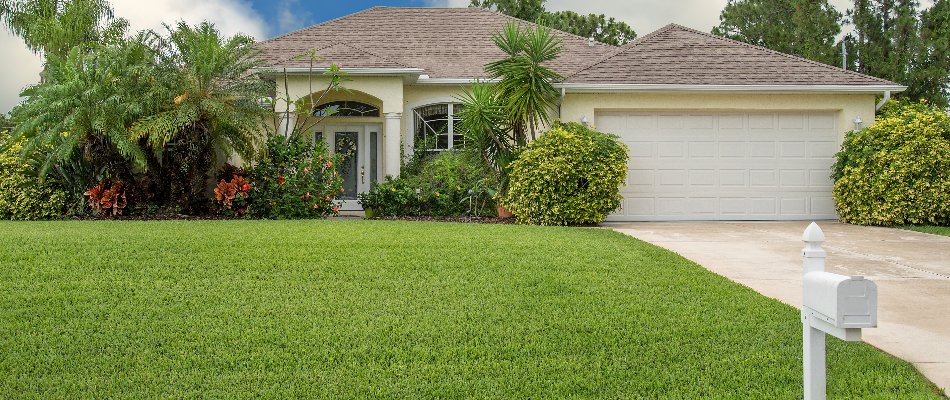 Maintaining your yard's pristine appearance takes lots of work. Fortunately, we're here to help. Our crew can help you improve the health and beauty of your property with our lawn maintenance and landscaping services. We can mow your lawn on a regular basis to keep it looking neat and manicured, and we can trim and prune your plants throughout the year to keep them in excellent condition. We can also help you get a new lawn from scratch via our new lawn seeding and sod installation services, and we can protect your shrubs from diseases and insects and provide them with the nutrients they need with our various shrub care services. We offer the following lawn maintenance and landscaping services to property owners in Anthony, TX:
Artificial Turf
Sod Installation
New Lawn Seeding
Landscape Bed Weed Control
We can help you solve any flooding issues on your property via our drainage and grading service.
---
We design and build hardscapes like patios, walkways, driveways, fire pits, and more.
Hardscapes add beauty and function to your outdoor space, making them an excellent long-term investment. At Extreme Landscaping, we can design and install a variety of hardscapes that will make your property in Anthony, TX, stand out. We use durable materials and follow industry-standard installation practices to ensure our hardscapes look great and last for years to come. Below are all the hardscapes we can design and build:
Patios
Walkways
Driveways
Outdoor Steps
Retaining & Seating Walls
Fire Pits & Outdoor Fireplaces
---
Our Irrigation Services
Installing an irrigation system is the most efficient way to water your lawn and plants. Our team can install drip and sprinkler systems that meet your needs and efficiently deliver water to your vegetation. We can also perform repair services to address issues affecting the functionality of your irrigation system. In the winter, we can safely shut down your irrigation system via our winterization service. When spring rolls around, we can bring it back online with our start-up service. The irrigation services we offer in Anthony, TX, include:
Irrigation Installation
Irrigation Start-Ups
Irrigation Winterization
---
Call us today to sign up for any of our lawn and landscaping services.
At Extreme Landscaping, we strive to provide high-quality results to our clients time and time again. Whether you need our help strengthening your lawn, maintaining the aesthetics of your property, or installing a new patio for extra entertaining space, we can help. We proudly offer our lawn and landscaping services to homeowners and business owners, as well as HOAs, in Anthony, TX, and surrounding cities. Call us today at (575) 652-3605 to sign up for any of our services.