Professional Lawn Care, Landscaping & Outdoor Living Services in Sunland Park, NM
We offer services like grub control, landscape bed weed control, yard cleanups, and more.
Sunland Park, NM, is a city located in Dona Ana County that has a population of over 17,000. Originally named Anapra, this city was renamed after the Sunland Park Racetrack & Casino. Sunland Park is home to Dona Ana Community College, which is a branch campus of New Mexico State University. Some fun things to do in Sunland Park include visiting the Western Playland Amusement Park and getting a bite to eat at Ardovino's Desert Crossing.
We're proud to provide our professional lawn care, landscaping, and outdoor living services to homes, businesses, and HOAs in Sunland Park, NM, and the surrounding locations. Some of our services include grub control, landscape bed weed control, and yard cleanups. Call us today at (575) 652-3605 to sign up!
---
Our lawn care services will keep your turf in tip-top shape.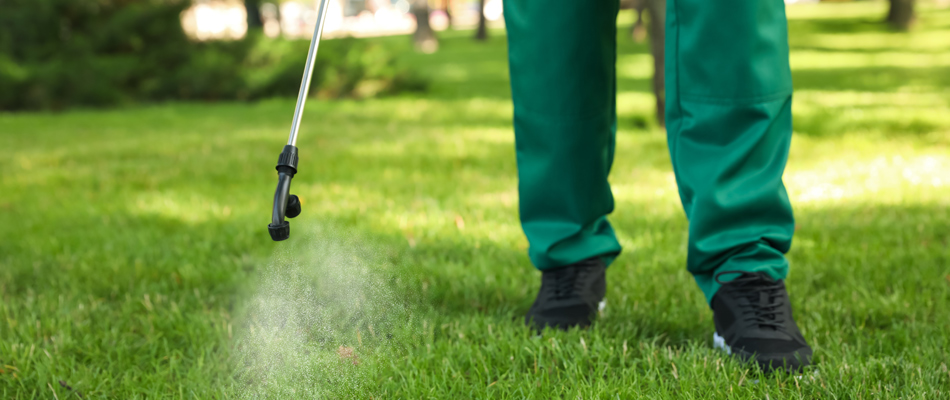 If you're looking to keep your turf in tip-top shape, then you should take advantage of our various lawn care services.
Lawn Fertilization: We'll routinely fertilize your grass to give it the nutrients it needs to thrive.
Weed Control: We offer two weed control programs to combat weeds on both grass and rock lawns.
Lawn Disease Control: If your lawn has been infected by summer patch, brown patch, or another fungal disease, we will stop it in its tracks.
Grub Control: We offer preventative and curative treatments to protect your turf's roots from grubs.
Aeration: Our team will perform aeration to de-compact your soil so the roots of your grass get the resources they need to thrive.
Overseeding: Our overseeding service will fill in patchy and bare spots on your lawn, which we pair with aeration to provide the best results.
---
Our Lawn Maintenance & Landscaping Services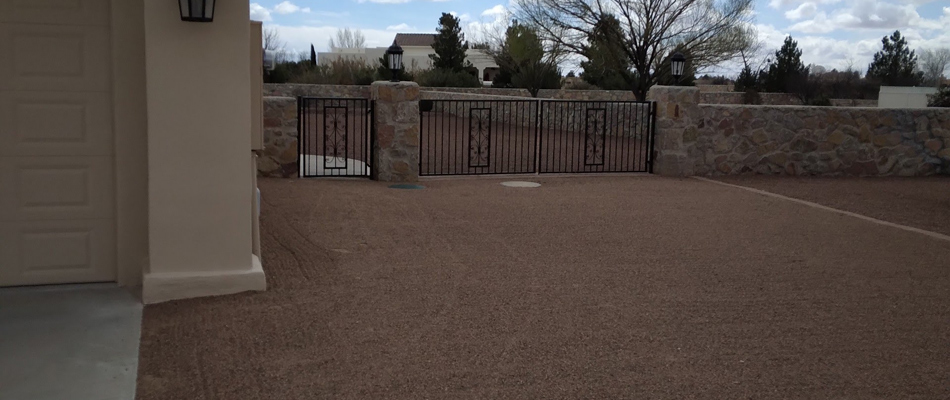 Our team will help maintain your property with our wide variety of comprehensive lawn maintenance and landscaping services.
Lawn Mowing: We offer weekly and bi-weekly lawn mowing visits to keep your grass uniform and healthy.
Plantings & Softscapes: We can remodel or install new landscape beds so you have a place for your plants to stand out.
Landscape Bed Weed Control: If weeds sprout in your landscape beds, we can get rid of them!
Rock Installation: Our team can install rock ground coverings or replace your entire lawn with rocks.
Artificial Turf: Our pros will install low-maintenance artificial turf so you always have a green lawn.
Shrub Fertilization: We'll make sure your plants get all the nutrients they need to thrive.
Shrub Disease & Insect Control: We have curative treatments to get rid of diseases or insects affecting your shrubs.
Trimming & Pruning: We can trim back overgrowth and prune dead, diseased, or insect-infected branches on your shrubs.
Leaf Removal: We'll get rid of any leaves on your property to take this chore off your hands.
Yard Cleanups: Our crew will tidy up your yard with services like weed removal, rock refreshing, and debris cleanup.
Sod Installation: We can lay down a new layer of sod so you have bright, green grass.
New Lawn Seeding: Our pros can spread seeds to promote the growth of new, healthy grass.
Landscape Lighting: Illuminate your property when the sun goes down with our landscape lighting installation service.
Our drainage solutions will redirect standing water so it doesn't flood your property.
---
Enhance the Beauty of Your Outdoor Living Space With Our Hardscape Installation Services
Hardscapes are a great addition to any outdoor living space, bringing it to the next level. Our various hardscape installation services include:
Patios: We can install a beautiful patio so you and your loved ones can gather and enjoy the outdoors.
Seating Walls: If you want additional and durable seating, we can install a beautiful seating wall.
Fire Pits: We can install a custom-made or kit-designed fire pit in your outdoor living space.
Outdoor Fireplaces: We can install an outdoor fireplace that provides heat on chilly nights and acts as a focal point on your property.
---
Keep Your Irrigation System in Working Order With Our Irrigation Services
We can ensure your irrigation system is fully operational so your grass and landscape are always getting the hydration they need to thrive. Here are all the irrigation services we offer in Sunland Park, NM:
Irrigation Installation: Depending on your needs, we can install a sprinkler or drip irrigation system.
Irrigation Repairs: We can fix your irrigation system if something breaks or malfunctions.
Irrigation Winterization: We will safely shut down your irrigation system for the winter.
Irrigation Startups: Our team will bring your irrigation system back to working order in the spring.
---
Call us today to sign up for our lawn care, landscaping, and outdoor living services!
Here at Extreme Landscaping, we offer a wide variety of lawn care, landscaping, outdoor living, and irrigation services to make sure your property is always in tip-top shape. We proudly provide our services to residential and commercial properties, as well as HOAs, in Sunland Park, NM. Call us today at (575) 652-3605 to sign up!